Home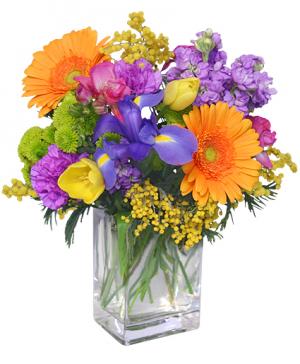 CELEBRATE THE DAY
Fresh Flowers
Celebrate the day with this delightful bouquet! This arrangement is a vibrant mix of orange gerberas, yellow tulips, purple carnation, and fuchsia freesia that turns heads and brightens smiles. No matter what day you are commemorating, Celebrate The Day will be the perfect gift to mark the special occasion.
More Info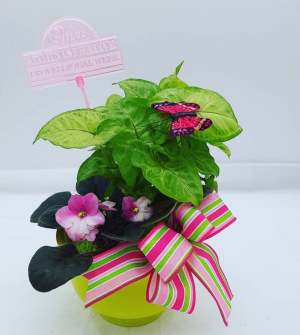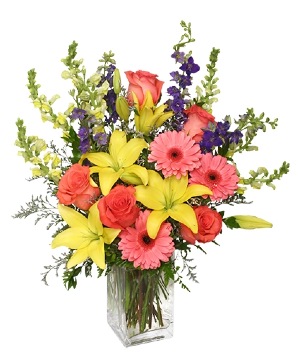 Spring Blush Bouquet
Floral Arrangement
This bouquet is full of spring blooms and is sure to make them smile! The coral roses, coral gerberas, and yellow snapdragons pair beautifully with the leather leaf and myrtle for a luminously luscious look. Send our Spring Blush bouquet to a loved one to show them just how much you appreciate them!
More Info
We do not carry all the flowers and containers on this website.
Substitutions may occur, we will do our best to come as close as possible. Thank you!