Christmas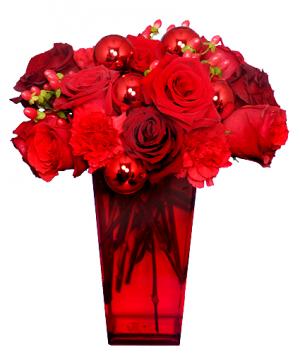 JOYFUL & TRIUMPHANT
Holiday Bouquet
This Joyful & Triumphant bouquet is chockful of reds, burgundy, and plenty of holiday sparkle and style! Let COOK FLORIST, INC. deliver this beautiful gift, along with your wishes for a Merry Christmas and a happy holiday season.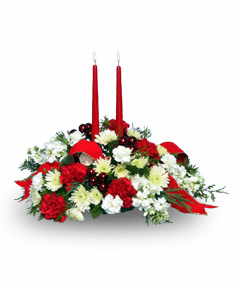 HOME FOR THE HOLIDAYS
Christmas Centerpiece
Warm the holiday table with this traditional centerpiece and send smiles from across the miles to all those you love and miss this Christmas. Call us or order a gift of flowers online today!
Christmas flowers from COOK FLORIST, INC. in Presque Isle, ME are the best way to send Christmas cheer! Flowers and poinsettia plants are a great way to spread joy throughout the season, but also make quick and easy party decor. COOK FLORIST, INC. can help you with any Christmas styles or colors with our Christmas decor accessories. Need a centerpiece or a Christmas wreath for your party? COOK FLORIST, INC. has it, and more!